Social Media
Photo Contest
SOCIAL MEDIA
Photo Contest
Eligibility
Contest is free to enter. Entrant must be at least 12 years of age. MAC Trailer employees and contest judges are not eligible to enter. Photos submitted in a previous calendar year to any prior MAC Trailer Photo Contests are not eligible for this year's contest.
Format and Submission
Contest runs from January 1, 2023, through November 31, 2023. Submissions will not be accepted once the deadline lapses. You may submit up to five (5) photographs per entry. Photographs must be submitted as a digital image. Entries can be uploaded via the Photo Contest Entry Form below. Entries that are not submitted through the official contest channel will be subject to review by the contest judges panel. The panel will exercise their discretion to determine whether the entry adheres to the contest standards. All digital photographs must be at least 1500px by 2100px and either TIFF, PNG, or JPEG files. Minor digital enhancement is acceptable. Borders, frames, special filters, text and signatures are not allowed. MAC Trailer reserves the right to reject any pictures from the contest deemed unsuitable.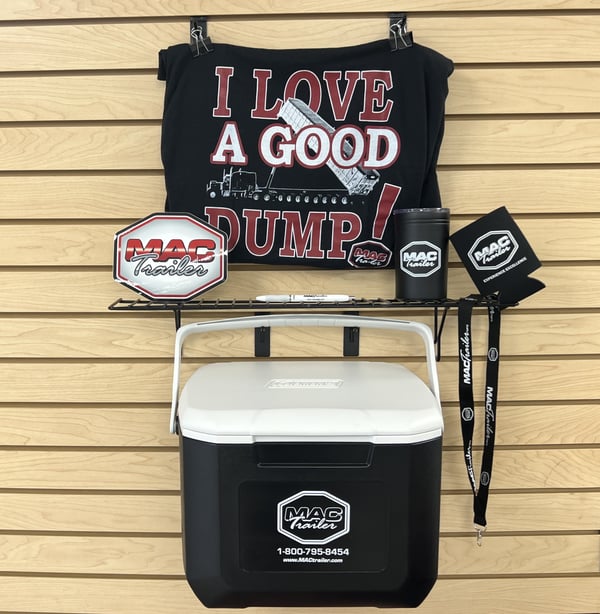 The prize package pictured above will be awarded to the winners of each contest category.
Enter MAC Trailer's Photo Contest
*By submitting an image electronically, you are stating that you are the owner and copyright holder of the photograph submitted. You also represent and warrant that the photograph is your original work. If your photograph contains identifiable people, you are stating that you have permission from all of the models.
*Although photographers retain the copyright to their photographs, by entering them into this contest, they permit unrestricted usage by MAC Trailer exclusively to promote, without receiving any fee or compensation. This applies to winning and non-winning entries. All entries once uploaded electronically become the property of MAC Trailer.